The reason most gamers are now shifting to use of gaming mice is because they have higher sensitivity, come with programmable button and their response time if faster. As such, they're a better option when one is engaged in more taxing programs, allowing the user to experience quicker reactions as well as comfortable movements. Wired gaming mouse is currently the in-thing as far as gaming is concerned.
Ideally, a gaming mouse does everything to a higher level of accuracy and is more precise, something which allows for better tracking and control. Hence, before purchasing one, a gamer should look into specific features of the gaming mouse in question. Here is a list of features that a user might find useful.
Features
Programmable Buttons
Compared to the standard computer mouse, a high-end gaming mouse is designed with programmable buttons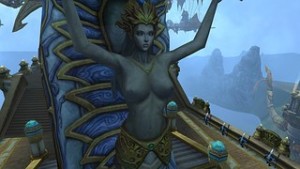 which allow for quick access to specific functions and actions. The buttons are properly located and help reduce the number of complex keystrokes required, hence making the gameplay easier.
Gamers should always choose gaming mice that contain a significant number of programmable buttons for purposes of consistency.
DPI
Dot per Inch (DPI) refers to the level of sensitivity of a mouse. With a higher DPI, one can shift the mouse with less effort from the hand, making it ideal for fast movements like command screens and shoot-em-ups. On the contrary, low DPI settings are excellent when it comes to close-up shooting or when editing a photo to a super-fine pixel level. Having a DPI switching mouse can beneficial in two ways:
The user can immediately switch a mouse's movement speed i.e. from instant-turning speed to super-precise sniping movements.
Allows the user to determine the level of sensitivity and how comfortable they're using the mouse in given applications and surfaces.
Tracking Technology
Laser mice, compared to their optic powered counterparts, have become popular because of their extreme precision and faster response times. Laser mice work great on rough surfaces so one can either use coarser mouse pad or table for a more consistent and enjoyable gameplay. But for those who still fancy optic sensors, there're plenty of them in the market available for purchase.
Wired Versus Wireless
While wireless mice were considered useless in the past, newer technologies have made significant improvements making them a preferred choice by most gamers. The wireless option might be prone to interference due to Bluetooth issues and battery, but they perform great just like their wired counterparts.
Ergonomics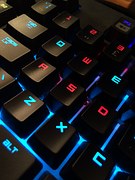 Comfort and flexibility are what should always guide any gamer in choosing a gaming mouse. For left-handed gamers, finding an ambidextrous mouse can be ideal for a more comfortable grip. Also, depending on palm grip, one needs to choose a mouse big or small to suit the particular needs.
And most importantly, purchasing a weight-adjustable mouse can be great in improving flexibility while gaming. That's why mid to high-end mice are designed with adjustable weights.…
Read More