If you have worked with online collaboration tools such as Zoho or Google Docs, then you know how convenient it is to edit, save files, and collaborate on the web. Fortunately, designers have now the same tool to help them carry out their projects. There is only one tool, and it is known as Figma. In this review, you will learn some important tips and features that make this platform the best choice for designers.
What is Figma?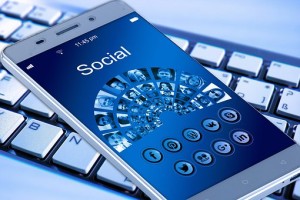 Figma is a web-based design tool that works for Mac OS, Windows, and Linux. The platform allows for the collaboration of designers using a wide range of resources to create CSS, iOS, Android code, and SVG code. Thus, users have the freedom to create designs, make prototypes, and even gather feedback.
Why Use Figma
Before getting into the features of Figma, there is a need to look at what makes the platform so popular among designers.
It is Web-Based
You can run Figma on your browser. This means that you can work on the projects without the need for saving them in separate files to the computer. You can have all the edits automatically saved to the cloud. However, you must have an internet connection for the changes to be saved.
Allows Teamwork
You can have a team of two or unlimited editors depending on your membership type. It allows you to see the number of team members who are working on your project and the changes they have made.
Free for Solo Designers
You can enjoy all features free without trial periods if you are a solo designer.
Figma Pricing Plans
Starter
This is a good plan if you are a solo designer or you want to get a feel of how the platform works. The basic functionality for this plan includes code attributes, prototyping, commenting, and unlimited storage space.
Professional
You can switch to this particular plan if your projects need sharing and editing. With the plan, you can enjoy an unlimited number of editors, free viewers, and projects. In addition, you can create private systems and projects with shared UI components.
Organization
When you upgrade to this particular plan, you can enjoy a lot of features. For instance, you can have a team of unlimited members, link access controls, shared fonts, and draft ownership. Moreover, you will have control over activity logs, centralized member management, single sign-on, and remote provisioning. This is the best membership plan for professional designers and companies.…
Read More