Depending on the needs one has for their car and the stereo installation that they want. Finding and installation can end up being an expensive affair. It is easy for one to decide to shop for what they want and install the device by themselves. However, is it wise to go the do it yourself way? Is it better to hire a professional to do such a task? Likewise, the question where can I get my car radio installed by the best car stereo system installation services. Below are some tips to help in finding a good car stereo system installation service.
Car Stereo System Installation Services Tips
Get Referral
Inquire from friends, families, and colleagues for recommendations of car stereo system installation that have worked with. It is one way that is sure to get you a service installer who is knowledgeable and has a track record of delivering. Likewise, one may check the internet and get contact of such providers. Reading on client feedback and reviews is important. With this information, one can make a better decision.
Get Installation Estimates
Once you have the different providers information shop around and get estimates of the services they offer. Have at least two to three car installation shops estimates. This way one is sure to get the best probable market price to help make a guided decision. Remember also to have a budget of what you would like to spend.
Certification and Affiliation
Some manufacturers have certified some auto shops to work on the particular type of cars and car electronics. Such vehicle installation shops with this certification have established the requirements and skills needed to do the installation of specific car brands. It is thus important to engage such shops for they are skilled on the task that is ahead.
Investigate On The Gear and Parts That will Be Used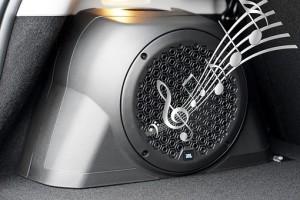 It is helpful to get information on the parts and systems that will be utilized. Cars shops sell both the high-end and low-end equipment, parts, and system. Trying to know whether the parts are genuine and of high quality may be a challenge at a glance. It is thus paramount to investigate to prevent being ripped off. One way is by checking prices online to prevent being ripped off and exorbitantly high prices when purchasing from the shop. Alternatively one can buy their equipment and only have the installation service. However, one also need to ensure they buy the right parts.
Finally, look up on repair procedures and costs online. This will help in having an idea of what to expect. To note, rates do vary significantly from on shop to another, the type of vehicle and procedures that will be required.…
Read More